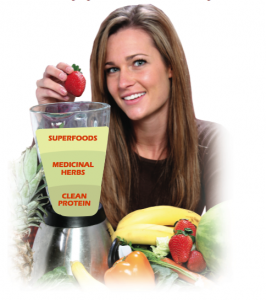 Food is medicine. We have addressed the importance of supplements rich in herbs, glucosamine and MSM intake. I've also stressed hydration and given testimony to the wisdom of a vegetable and fruit diet. Another tier to this program includes blended drinks. It is essential that we nourish ourselves aplenty with the appropriate ingredients for optimizing our bodies for successful anti-aging and injury engagement.
The blended drink is designed to compliment a healthy diet by providing those components that are often left out of regular intake. Whole foods are best because supplements composed of individual vitamins such as A, B, C or E are not what nature intended, therefore pills may not exert a complete beneficial affect. On the following page is the my famous shake that is known by medical doctors and scientists around the word. And for the first time will be introduced to the general public.
Ingredients Required:
Note: For a quick solution to obtain 52 vegetables, fruit, tubers and fiber, mix one or two scoops of the "Super Blend" in a glass of water, pure coconut water or rice milk in place of the following recipe. In half of blender place raw and/or frozen vegetables, tubers and roots.
Choose one, two or more different vegetables.
A: Napa cabbage, baby bok choy, kale, carrots, vine ripened tomatoes, sugar beets, sugar snap peas, cucumbers, squash, celery, green pepper, parsley and spinach.
B: Yams or sweet potatoes.
C: Optional – Handful of sprouts which include sesame seeds, sunflower seeds, flaxseed, sprouted beans, rice grains, barley. Add some soaked almonds.
D: Add one scoop of each; "Super Blend" & "Rejuvenate"
In the final half of blender add one, two or more of assorted fruit.
E. Fresh and/or frozen blueberries, kiwi, pear, bananas, strawberries, cherries and peaches, apple, watermelon, cantaloupe.
Blend with coconut water, almond milk, rice milk, carrot juice or ice water. Blend until liquified. *Makes about a 48 to 64 ounce shake.
TIPS: If it comes out too thick, add more liquid. After your tastes adjust, increase vegetables, tubers and roots to 3/4 portions in blender and 1/4 portion of fruit. Prepared sprout mixes or sprouting jars are available at most markets.