Ty Cannon – I.M.S.F. Founder, Health Educator & Author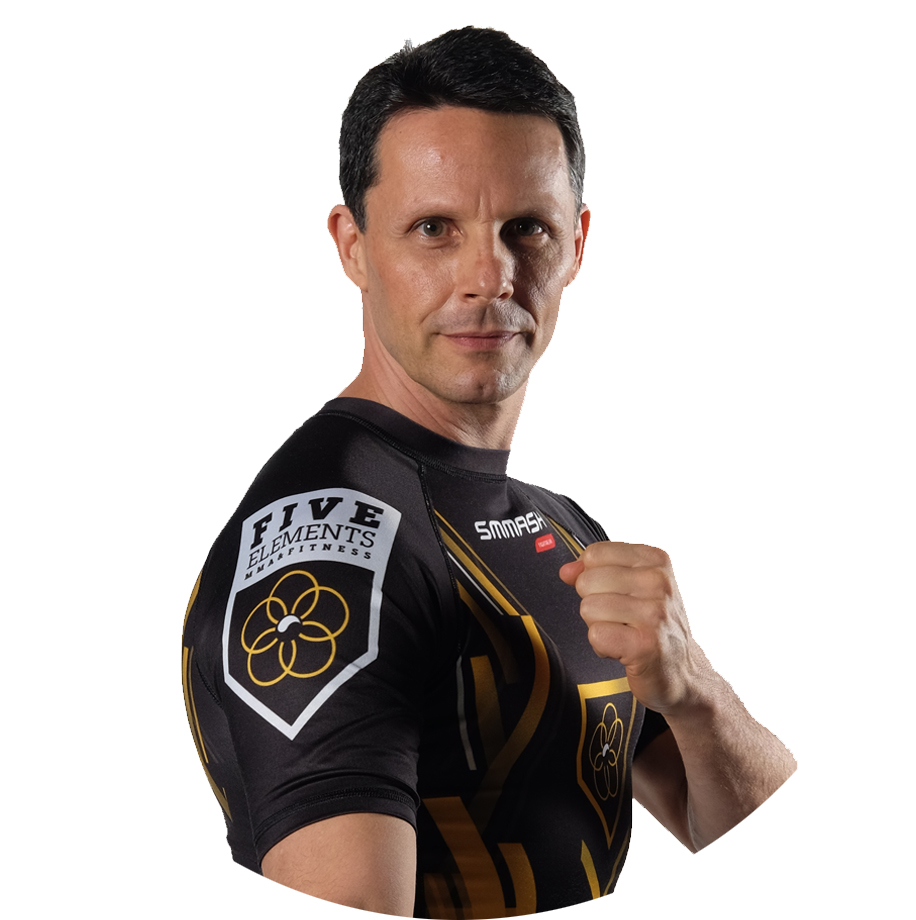 About Ty Cannon…
Personal trainer, motivation and lifestyle coach, martial arts instructor, and author Ty Cannon has an approach unlike any other. Combining the science of modern sport with ancient tradition his programs have proven successful with a wide range of individuals.
With more than 30 years experience in martial arts and an unparalleled track record with health and fitness, Cannon is an expert in anti-aging, sports performance, addiction and disease prevention. His signature Martial Fitness and Power of Addiction programs have impacted thousands of clients' health and wellness.
A Solid Beginning
His first epiphany came at age 10, when his uncle took him to see the martial arts movie, "Enter The Dragon," starring the incomparable Bruce Lee. He was amazed by the technique portrayed in the film, and so his uncle enrolled him in a judo school. This single experience forever changed young Cannon's path. "Over the years, I have learned that the two most powerful things one will ever have are faith and focus. I was on the way to discovering both," he says.
More than 30 years later, Cannon has acquired certification in several martial arts styles, including a 1st degree black belt in Arjunken Karate, a 2nd degree black belt in Arnis, a 4th degree black belt in Thaikaju and in 2014, he became one of only four people in the world to ever be awarded the rank of Level Four Instructor of Jeet Kune Do under the renowned Steve Golden, one of Bruce Lee's original students.
Combining Fitness with Martial Arts.
During training, Golden shared with Cannon one of Bruce Lee's most interesting observations. "People," Lee said, "spend far too much time on the technique, yet not nearly enough time preparing the body for the event." It's well known that Lee was a huge advocate of weight lifting, and as he thought about Lee's observation, Cannon realized that to be better at martial arts, he would have to have more than pure technique: he would need to develop the mental and physical stamina through comprehensive physical conditioning.
As a result, he began to spend more time in health clubs, asking the right questions and observing a variety of training techniques. His natural marketing skills led him to promoting health clubs. Soon, he became owner of a Gold's Gym in Southern California. His time spent with the Gold's franchise proved invaluable, as he developed a clear vision of what he wanted for his own gym and clients. His mission became clear: help his customers focus on individual goals while giving them the benefit of his many years of knowledge and experience. This mission continues on today, embodied in his current health and fitness programs.
Health Education Is Key!
One day while running one of his health clubs Cannon received a phone call that would drastically change the course of his life. His wife was involved in a car accident where she wife suffered a traumatic brain injury (TBI). Cannon's search for answers ultimately lead him to working with anti-aging doctors who confirmed his suspicions of the link between endocrine function (the system that manages hormones) and TBI. Subsequently Cannon began working closely with Delgado Medical Research, where as part of his training he was personally involved in a research project where he was in charge of the comprehensive health and lifestyle screenings of thousands people. These screenings included blood analysis along with diet and lifestyle interviews, which proved conclusively which diets and lifestyle choices were the best for maintaining fitness, longevity and overall wellbeing.  
Since then has Cannon spent several years sharing this valuable information in his lectures across the country and educating doctors on how to bring healthy lifestyle protocols into their practice.
A Program Unlike Any Other
Cannon's health, fitness and martial arts background was a key factor in developing his comprehensive certification program I.M.S.F. (the institute of martial science and fitness) Through Steve Golden's Jeet-Kune-Do, his intensive study with the I.B.L.I.M. institute (Institute of bio-mechanics & life style management), and his certification as a D.M.R. Health Educator, he developed a wide-ranging understanding of kinetic alignment and the practical aspects of core stabilization as well as proper health and lifestyle protocols. As a result, he developed two amazing programs: Martial Fitness and the Power of Addiction Program. "These two programs have proven successful with everyone, from people who want to lose weight and reclaim their lives, to athletes who want to gain a competitive edge," says Cannon. His books, "Why Everything Your Trainer Ever Told you is Wrong" and "The Power Of Addiction", are offered so that all individuals can enjoy the benefits of these programs.