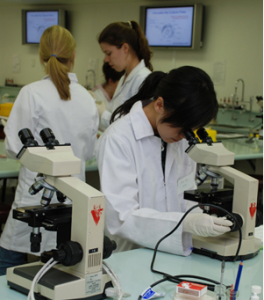 Did you know taking nutritional supplements without doing your homework could actually be harmful to your health!  Supplement companies, fitness magazines, and the local vitamin salesman tell us we need their latest miracle supplement to achieve optimum health.  While most of us definitely benefit from nutritional supplements, there is only one way to know for sure….testing!   These simple tests can give you the Information you need to make the right selections.   We have all heard the phrase "knowledge is power" and when it comes to your health this statement has never been truer. That's why I encourage all my clients to have theses done.

These two tests are done with a simple saliva test strip.

Nitric Oxide (NO): NO is very important to your circulation, proper sleep, and very powerful free radical scavenger.

pH -Potential of Hydrogen (PH):  PH is the measure of the acidity and alkaline levels in your body and is critically important to your over all health.  It greatly improves your body's ability to fight toxins and allows healthy cells to thrive, preventing the low-oxygen environments where cancer and other diseases thrive.
 These following tests are usually done with a simple blood spot test, or 24 hour urine collection for more complete results.
DHEA and Pregnenlone:  These are key factors for a healthy immune system. When levels are compromised, you will be more prone to frequent illness, colds, and flu.
Testosterone:  What most people don't realize is that Testosterone is critical to a healthy cardiovascular system.  Signs of low Testosterone include poor muscle tone, finding that it's difficult to see gains from your workouts, decreased libido, and pale appearance of skin.
Estrogen: Knowing estrogen levels is important for both men and women as we have both good and bad estrogens in our body. An excess of 16 alpha–hydroxy–estrone is a metabolite of estriol and has been has been directly linked to breast cancer in women and prostate cancer in men.
Cortisol: There is a myth being circulated by some supplement companies that cortosol is bad and is the cause of belly fat. This is simply not true! The fact is low cortosol levels are a common cause of over eating. When you eat your body releases cortosol, giving you that satisfied feeling.  People with low cortosol don't get that satisfied feeling, so they continue to eat, taking far more calories than they need.  Cortosol is also very powerful anti-inflammatory and plays an important role in a healthy immune system.
SHBG (Sex hormone binding globulin):  SHBG is a binding protein produced mostly by the liver and is released into the bloodstream. This protein binds hormones such as testosterone and estradiol in the bloodstream. Only a small fraction of these hormones are unbound, or made biologically available.
PSA (men):  Prostate-specific antigen or PSA is a protein produced in the prostate gland. Measuring levels is important because PSA can be used to detect disease.
Progesterone (women):  Produced by the ovaries during the release of a mature egg from an ovary, Progesterone is a non-estrogen female hormone that regulates mood, weight control, stamina, and many other processes.
Free T-3:  If you experience cold hands and feet, fatigue, and/or a thinning of the outer edge of the eyebrow, a thyroid panel including Free T-3 is also recommended.
These simple tests are your first step in making knowledgeable choices in nutritional supplements that will best benefit your body!  Disease prevention, sports performance and anti aging are critical needs that will improve your quality of life at any age.  If you would like to have any of these tests done please feel free to contact me. We have simple collection kits we can send you, or we will be glad to set up a time for you to come by the office.